NASSIEF FAMILY SERVES AN ACE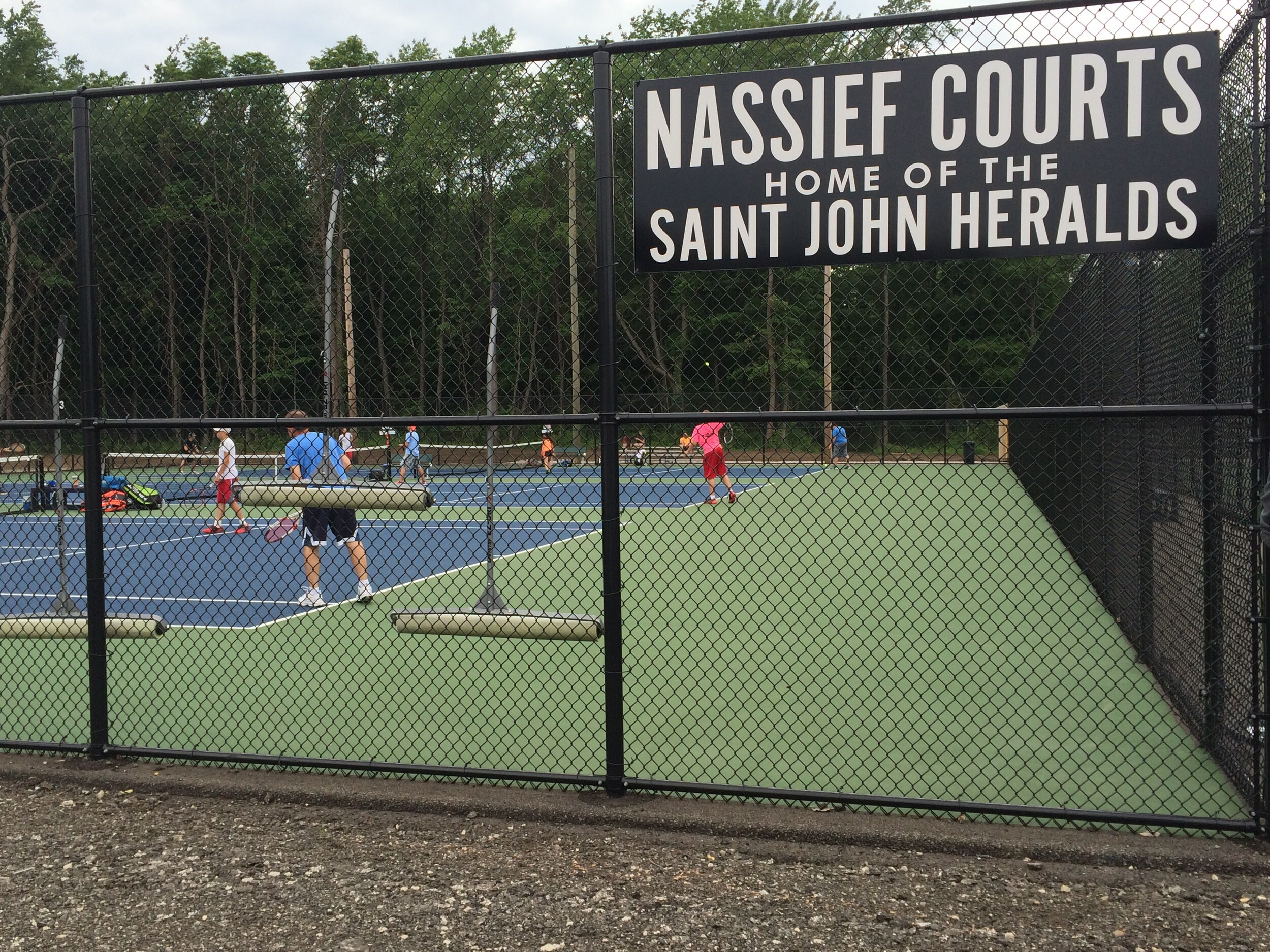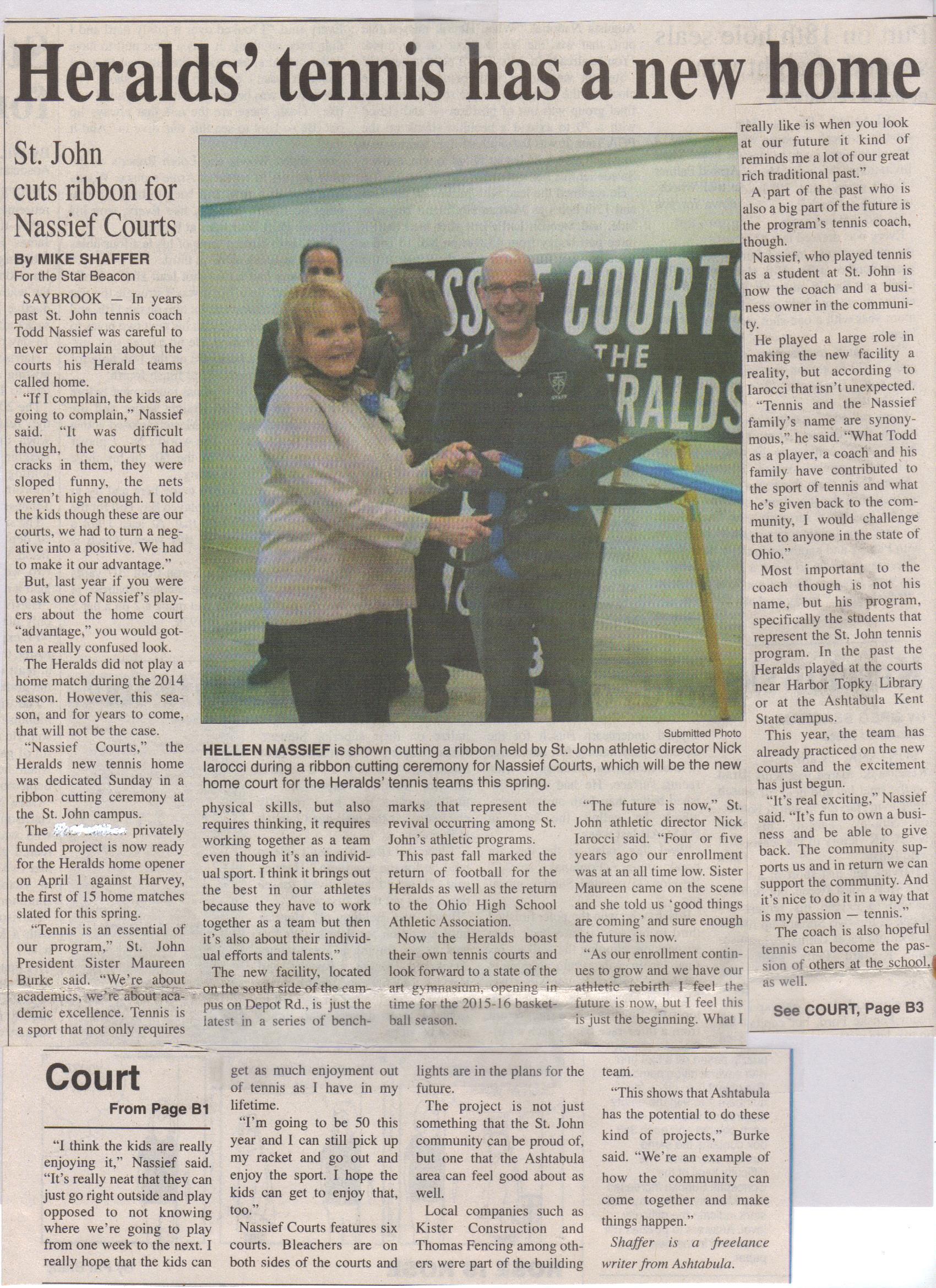 "When you do something best in life, you don't really want to give that up - and for me that's tennis." (Roger Federer).  Todd Nassief '83 shares Federer's love of tennis.  What's great about that for Saint John is that Todd shares his passion for tennis through his role as tennis coach.  For the last two years Todd has given of his time and talent in teaching the varsity tennis squad what it means to lob, move into your backhand and how to deke and dink.  His coaching led to a significant improvement in the success of the team in skill level and in the won-loss column. 
One of the drawbacks for the team was the lack of home courts.  Todd approached the committee working on athletic facilities and offered to provide the lead gift for the construction of six tennis courts. The purchasing of land to the west of the school made the addition of courts more of a feasibility. The gift is in memory of George D Nassief and is from his wife Helen and children David '73, Sam '74, Marybeth '75, Susan '79 and Todd '83.  The contribution is in the form of a matching challenge.  Each new gift to the Herald Fund that represents an increased gift than given in the last five years will be doubled by the Nassief family gift.